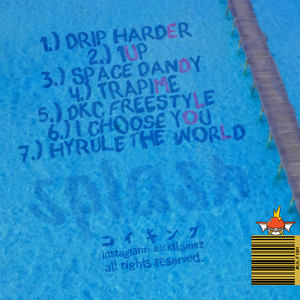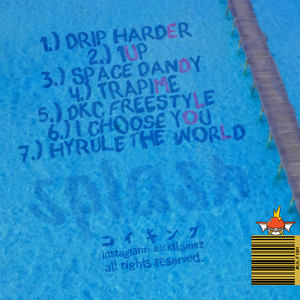 SPLASH - Digital Album Download
The full SPLASH Album by KickFlamez (IG: @KickFlamez)

Track List:
Drip Harder
1UP
Trapime
Space Dandy
DKC
I Choose You
Hyrule The World
Mixed & Produced by DJ Cobra Don (IG: @DJ_Cobra_Don)
This Contains the 320 MP3 and Uncompressed AIFF versions
The story of a young man trying to find his way through the seas of life. Earning the name F!$H in college…from his mentor Javier and it stuck with him ever sense.  the reason behind the name is an urban legend.. no one really knows.. but many tales have been told across the world about F!$H and the craziness of their encounters. In college F!$H developed a passion for music which he would use in combination with his love for anime and create a business from it. The goal was simple. World Domination...And so the story begins.